ICE teams up with DAWSON-WAM for Bridges to Schools and other news
12-Sep-2017
ICE teams up with DAWSON-WAM for Bridges to Schools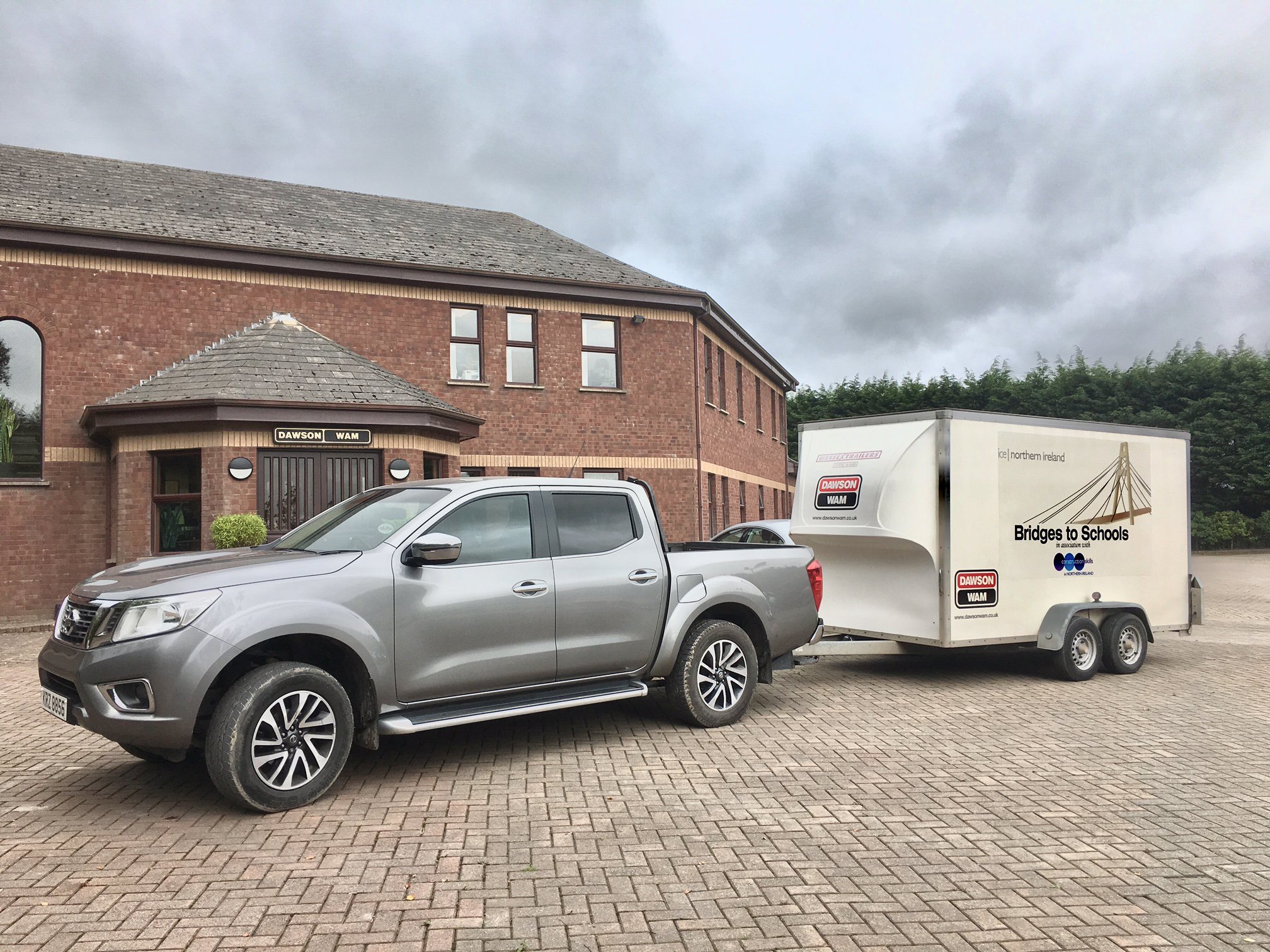 DAWSON-WAM are assisting the Institution of Civil Engineers (ICE) with their Bridges to Schools initiative in Northern Ireland. The initiative is aimed at ages up to 18 where information and materials are provided to schools and colleges to help engage the next generation. To see how this has worked in other parts of the UK click HERE
Cased CFA the right option for Salford Quays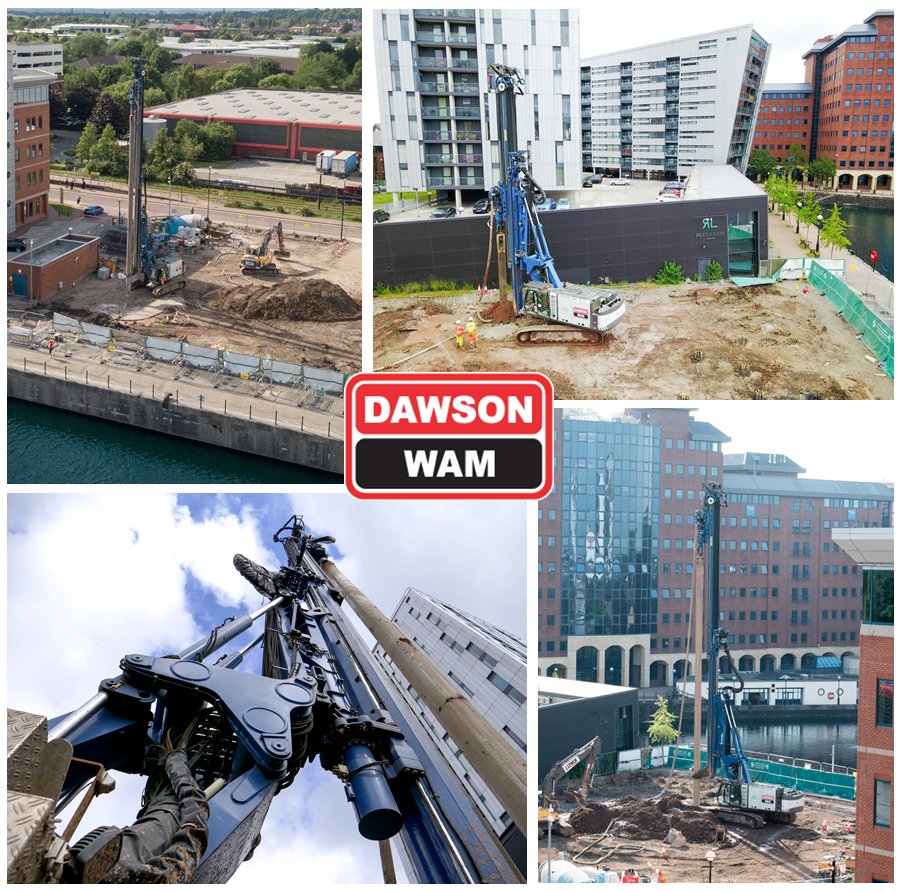 A collage of photographs from our recently completed load bearing pile project in Salford Quays for GRAHAM Group. Piles were installed up to 18m through significant man made obstructions into sandstone bedrock using our Cased CFA System.
Sheet Piling in Sunny SW England
Sheet piling complete in the SW England. Sheet piles were install into mudstone by powerful combination of one of our ABI TM22 piling rigs and 30VV vibro hammers.
Pipe Jacking Continues under a Dual Carriageway in Belfast
A photo of pipe jacking taking place from our secant piled launch pit in Belfast.
King Post Walls prove to be a favourite
A photo of one of our King Post Walls nearing completion. King Post Walls are a quick and comparatively cheap retaining wall option. This month we have three King Post Wall projects ongoing throughout the UK.
Our Contiguous Piled Wall being exposed in Manchester
Our contiguous piled retaining walls being exposed as the basement excavation progresses in Ancoats, Manchester. Piles are cantilevering up to 7m in the stiff clays to allow a 2 storey basement to be constructed for Bardsley Construction Limted
King Sheet Piles (KSP) - the choice for value in sheet piling
A photograph of one of our teams installing King Sheet Piling System for Highways England on a night possession. King Sheet Piling offer significant advantages over continuous sheet piled walls, not least the considerable saving in materials.