A Marathon Effort and other news
2-May-2017
Colin Russell's Marathon Effort
Congratulations to our Contract Director Colin Russell who completed the London Marathon on Sunday, raising over £3,000 for charity CLIC Sargent. Colin was hampered by an achilles injury but managed to complete a time of 4 hours and 47 minutes! Colin wishes to thank all those who sponsored him, as well as the all the participants, organisers, support staff and the public who helped him out along the way.
Fantastic 46/50 for Castle Park Pumping Station
Our Castle Park Wastewater Pumping Station project for Northern Ireland Waterachieved a fantastic 46 out of 50 in it's recent Considerate Constructors Scheme visit. The industry average is 36.5 out of 50. Congratulations to Ross Williamson, Gerard McColgan and Peter Kerr for an excellent achievement. The photograph below shows operatives working on the base of the 25m diameter shaft, 13m below ground level.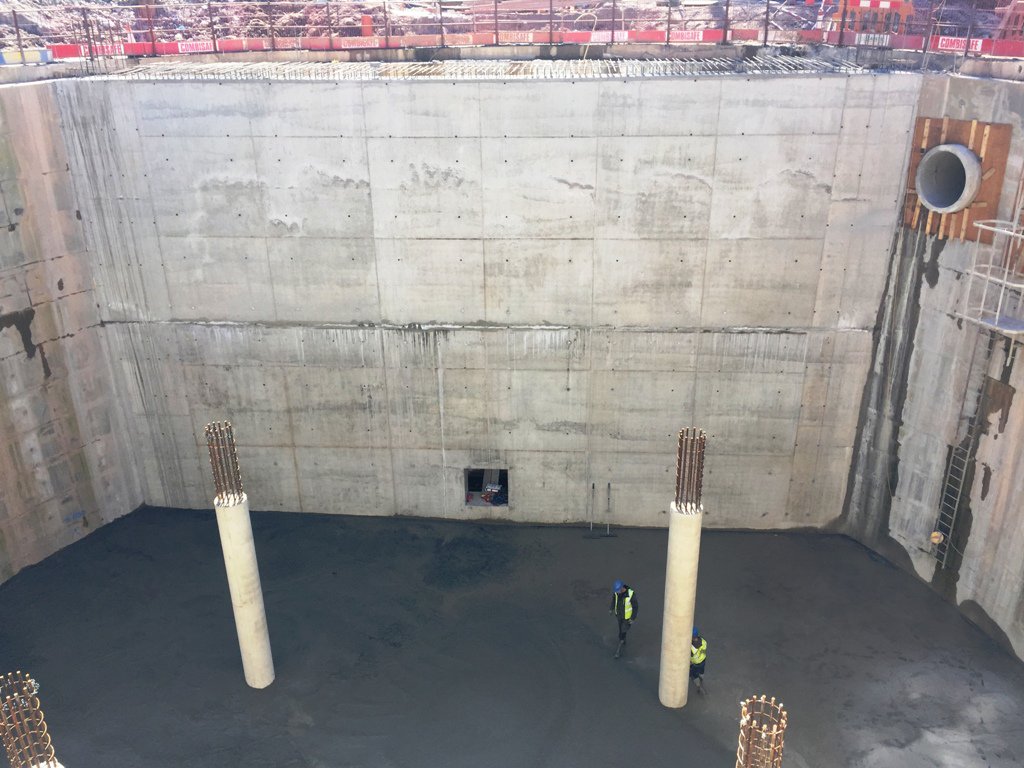 A Bright Future For DAWSON-WAM
At our Head Office we have replaced all of our halogen lighting with a LED based system. The new LED lighting system uses a third of the energy, lasts longer and provides a more natural light than the original halogen system. The company intends to convert all of our offices to the same specification by the end of 2017. The replaced halogen bulbs are being sent away for recycling by a specialist.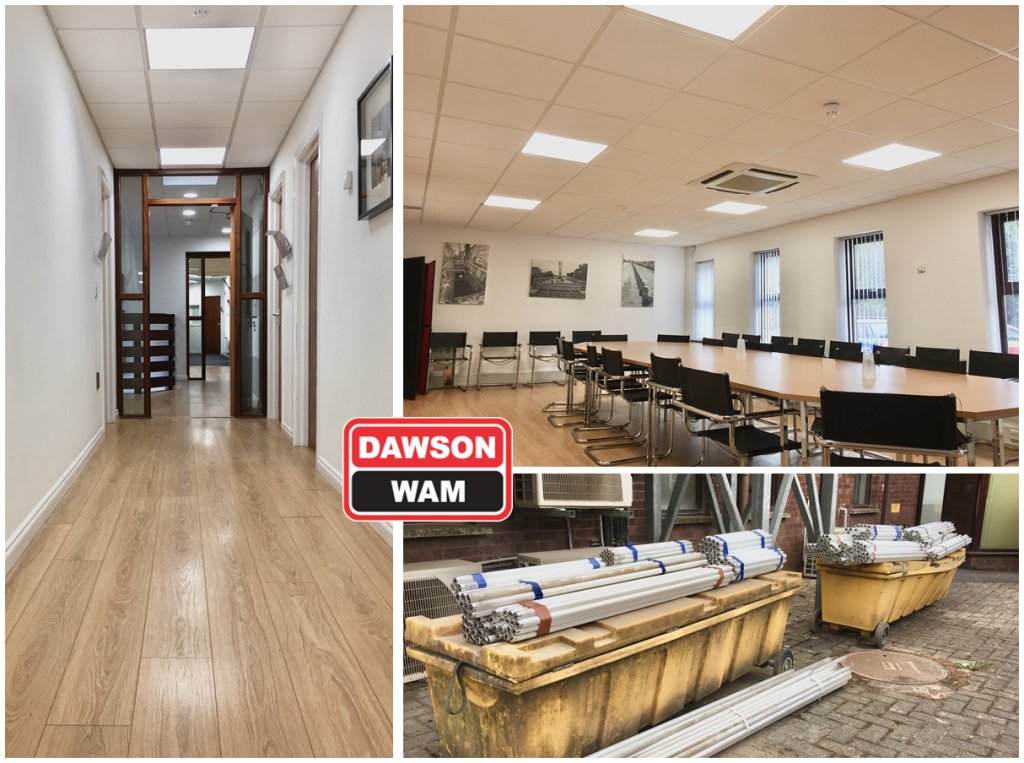 Secant Piles Exposed in RNAS Yeovilton
Some of the 200 linear meters of secant piled retaining wall installed up to 5m into mudstone for Galliford Try at RNAS Yeovilton. For more information click on our Case Study.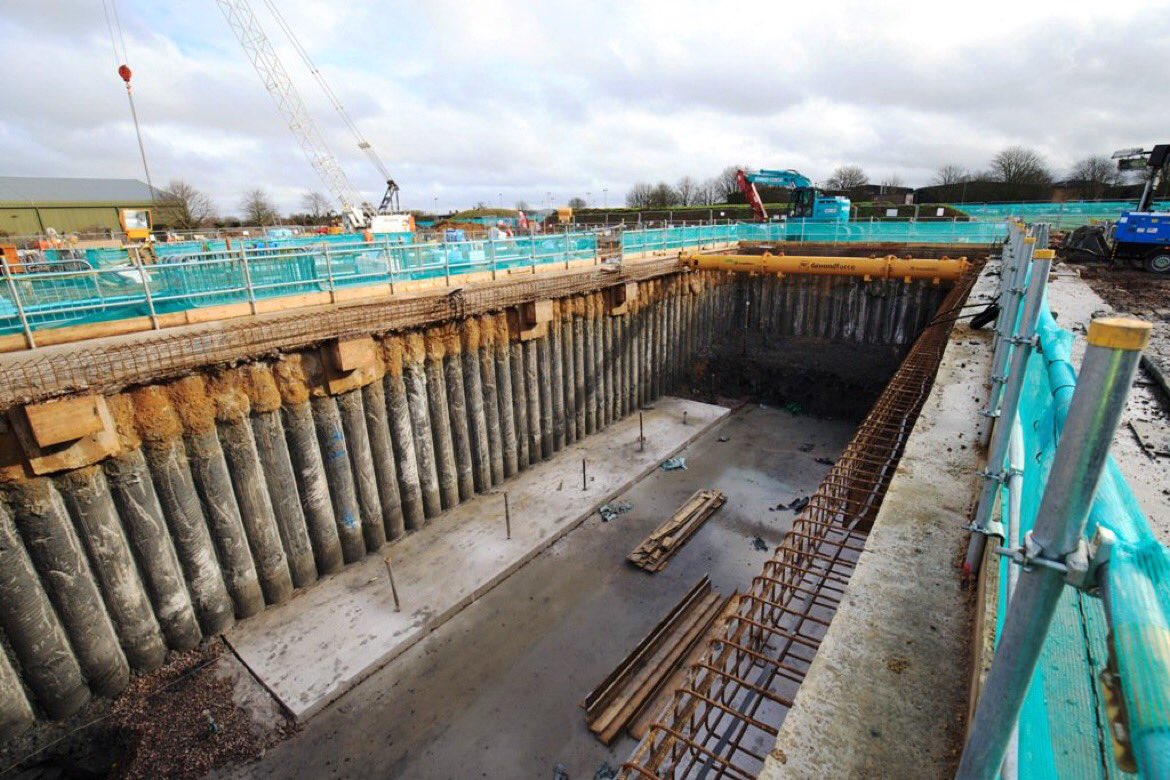 DAWSON-WAM continues to support the Crane and Hevay Plant Industry
The photograph below shows some of our stock of over 100 heavy duty steel mats being checked before hire. Our mats are 6.5m by 2.5m by 0.3m thick and weigh 5.5t each. They can be used for spreading loads from heavy plant, for spanning services or watercourses, and can be used in the construction of temporary steel jetties or bridges. For more information contact mats@dawsonwam.co.uk
Cased CFA used again in Glasgow's difficult ground conditions
A photograph from earlier this year showing our RTG25S installing Cased CFA bearing piles 22m long into Sandstone in Glasgow City Centre.