£1.2 Million NI Water Project Gets Underway in Strabane and other news
7-Jul-2017
Bridge Street Strabane Gets Underway
£1.2 Million NI Water Project Gets Underway at Bridge Street, Strabane. The project will involve the construction of a modern new pumping station to replace the existing station, which is now over 40 years old. All the new tanks will be below ground and the old concrete building which is currently on site will be demolished and replaced with a smaller structure.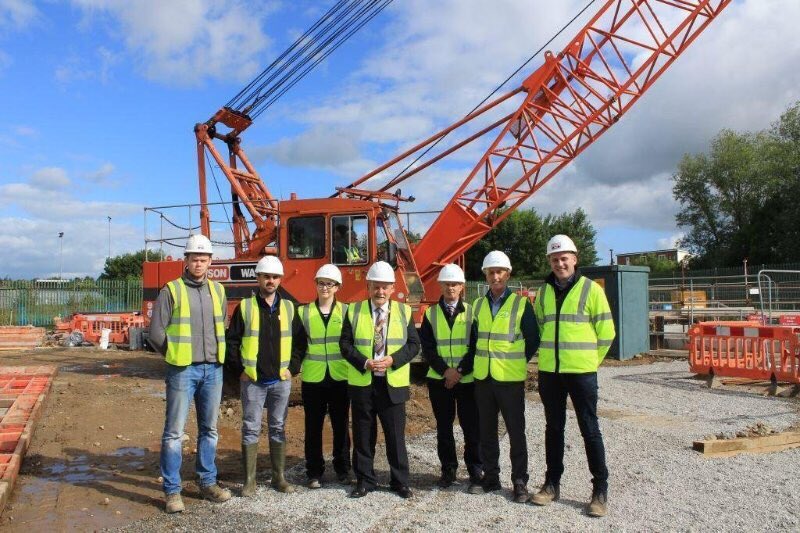 (L-R) Adam McKeown, Mark McEvoy, Catherine Watkins NI Water, Mayor of Derry & Strabane, Councillor Maolíosa McHugh, Robin Massey NI Water, Eamon McManus NI Water and Gerard McColgan.
Circular Secant Shaft Installed in Pocklington
One of our ABI TM22 piling rigs installing a hard hard secant wall circular shaft for a 10m deep attenuation tank in Pocklington for Barhale and Yorkshire Water. Hoop stress is being used meaning that no internal propping or other lateral restraint is required.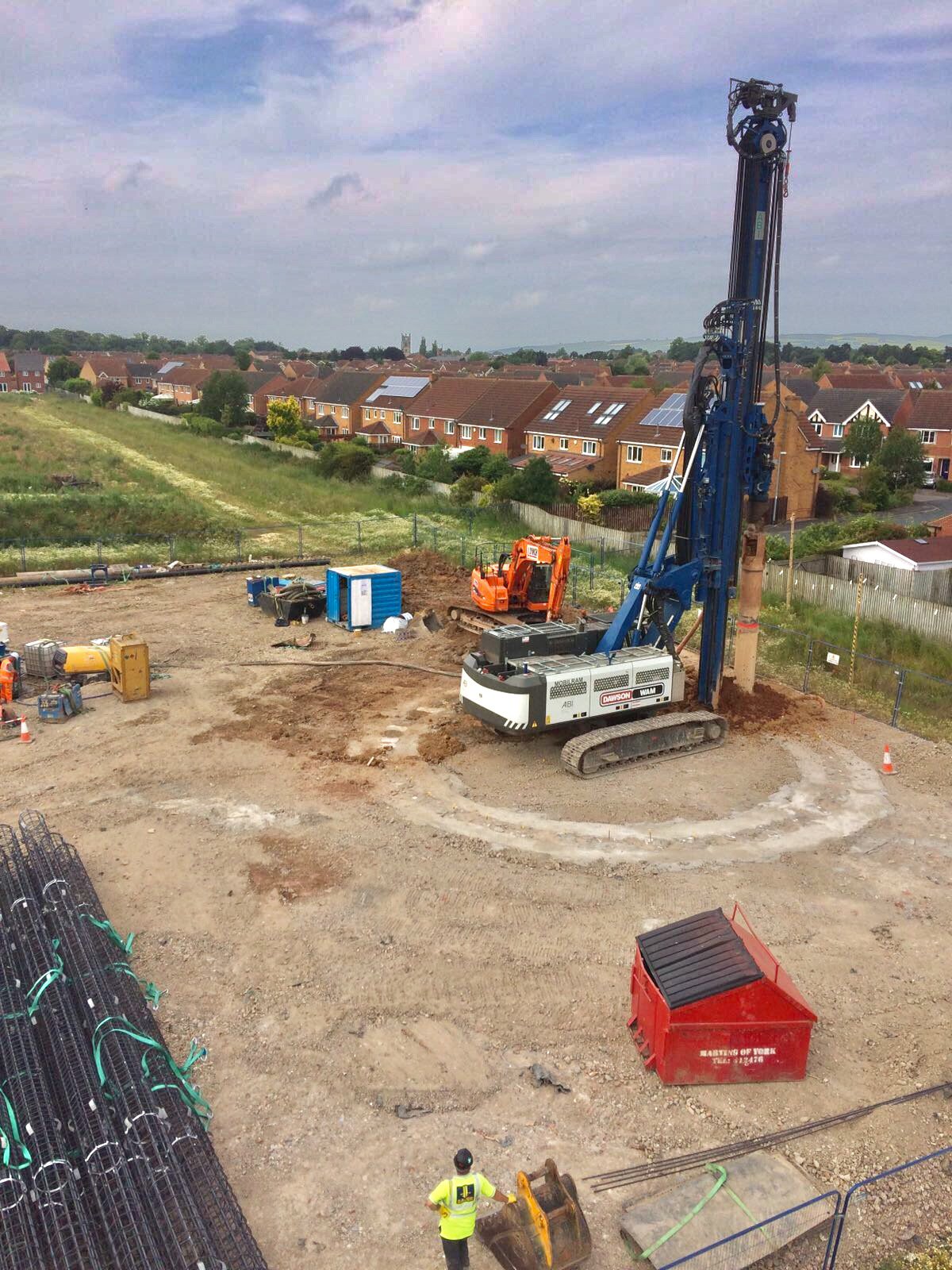 Pipe Jacking Commences in Belfast
In Belfast we have completed a launch pit and commenced pipe jacking where we are installing a storm water pipe under a busy live carriageway. Secant piles, propping and pipe jacking works are being completed by DAWSON-WAM for NI Water.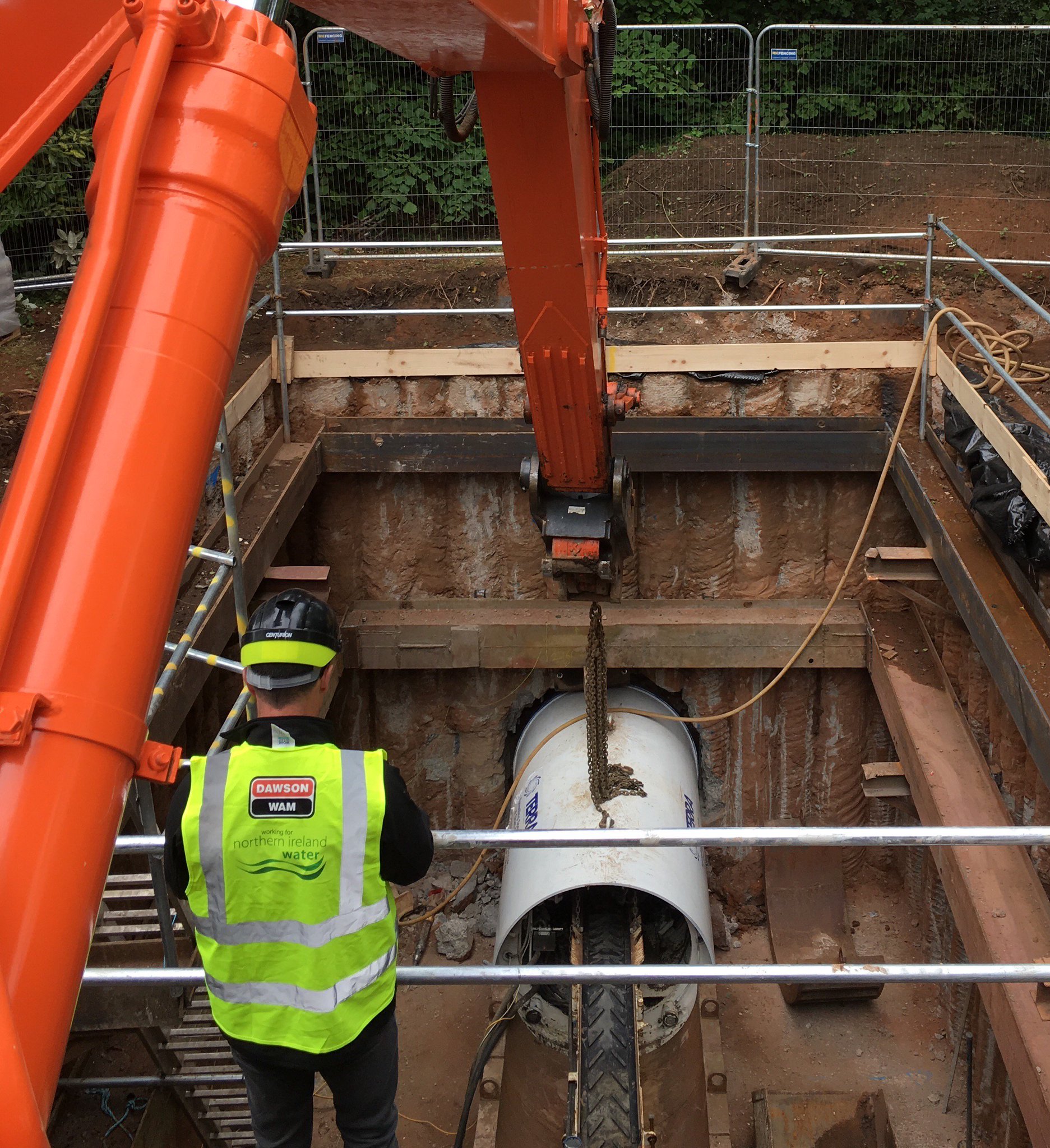 Castle Park Cover Slab is Poured
DAWSON-WAM pours the cover slab at Castle Park WwPS for Northern Ireland Water. The 25m diameter Segmental Shaft Pumping Station comprises of 3,900m3 storage to deal with the additional flows created due to closing four CSOs in the Bangor area. The works when commissioned will improve water quality in Belfast Lough.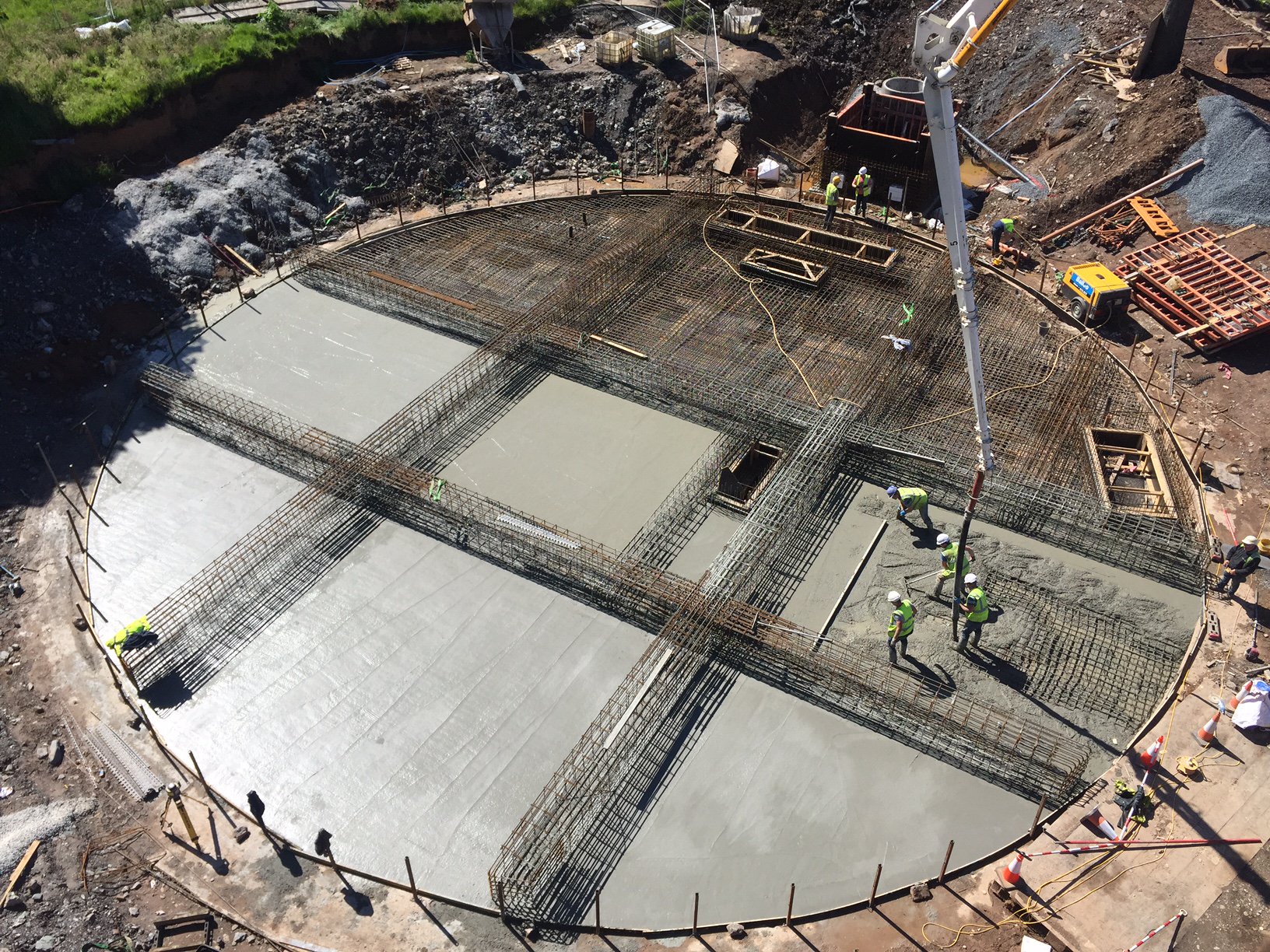 King Post Wall Completes in Jaguar LandRover
Over 180m of King Post Retaining Wall was installed for Kier Northern at Jaguar Land Rover in Liverpool. The king post wall was selected as a low cost solution to retain a live carriageway and sensitive services.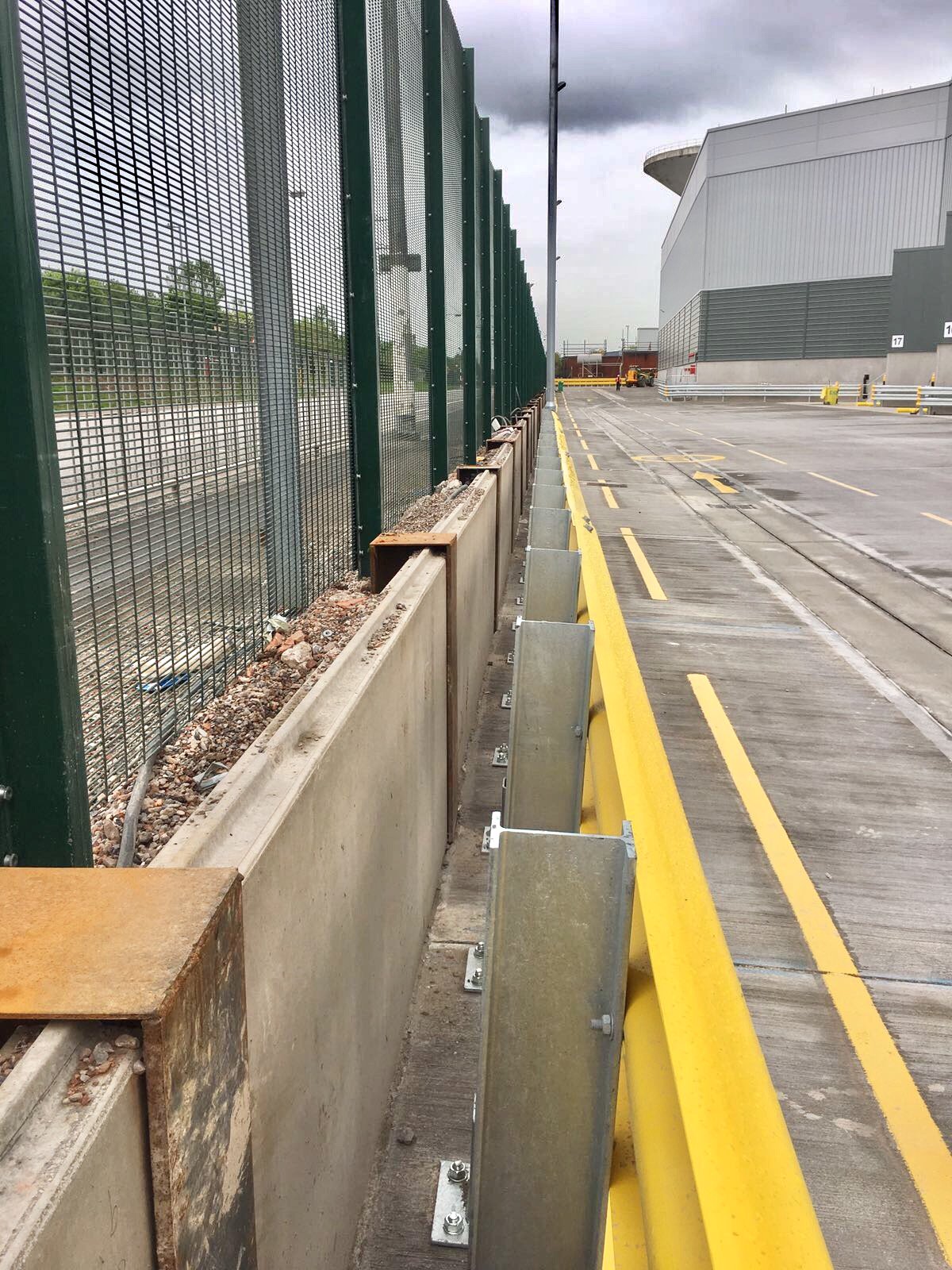 Leading the Way in Highway Safety
All our operatives wear illuminated vests on highways works that take place at night. This initiative to make our workplace safer was one of the results of collaborative working with our clients and workforce.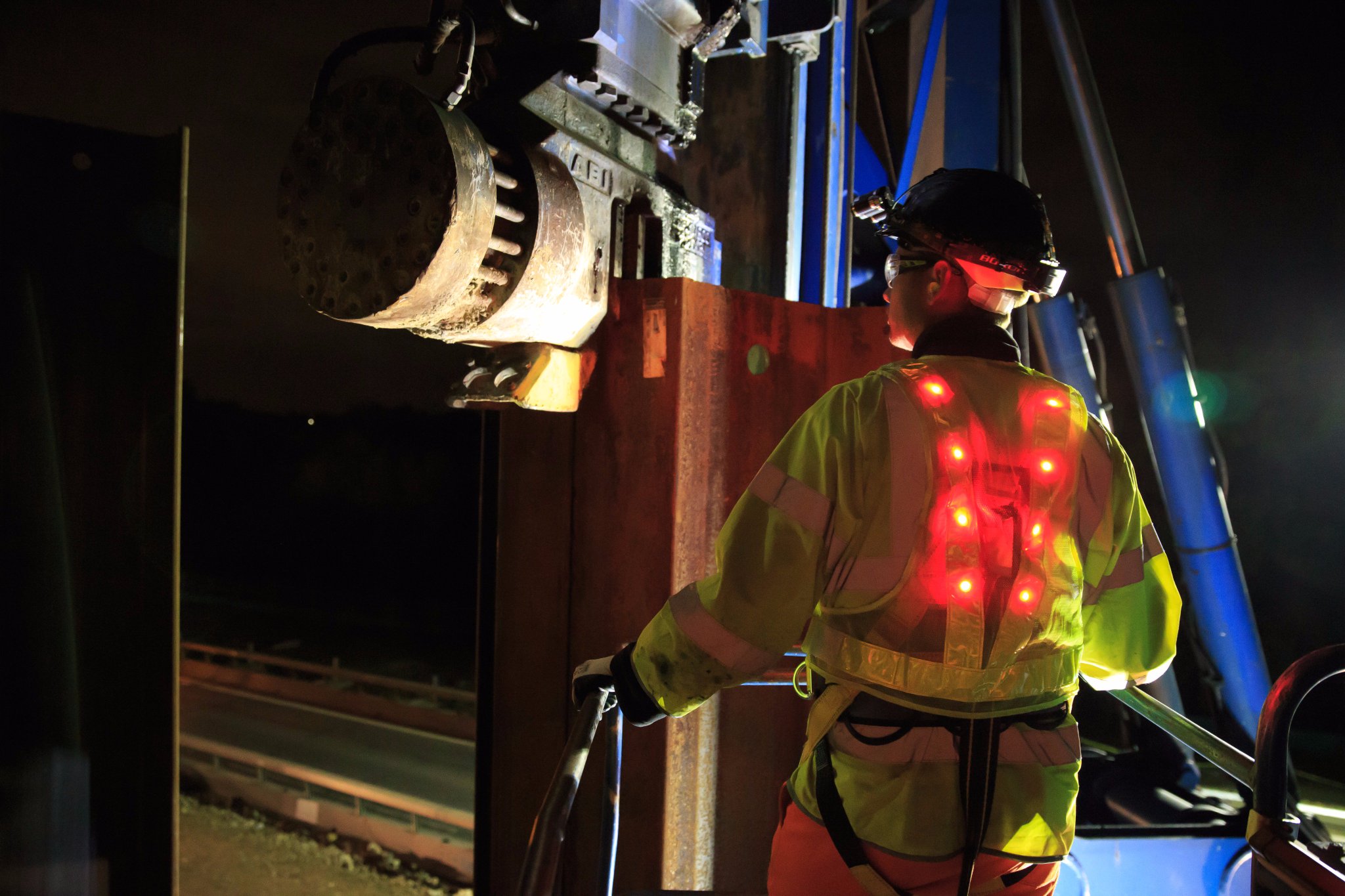 DAWSON-WAM are busy in Manchester
The company are currently completing 3 projects in Manchester for clients Graham Construction, Bardsley Construction and a Skanska BAM JV. The photograph below shows one of our rigs installing a Cased CFA retaining wall for a new basement project in the Ancoats area.